rner controls and abrogated in the Qur'an
Abstract
The research on the subject of the copyist and abrogated in the Qur'an of the most important secret police, which consists of a whole religious thought of a human in general. And that the divine law as a whole has occurred to make copies of all is, especially the law of Jesus and Moses (peace be upon them) and completed the march of the Messengers Muhammad ((may Allah bless him and his family and him)) in the Holy Quran in many verses of the Koran, does not indicate the perspective of copies on the weak the legislature but it is a boot test of mankind who believe and who is lying what brought him the apostles and prophets.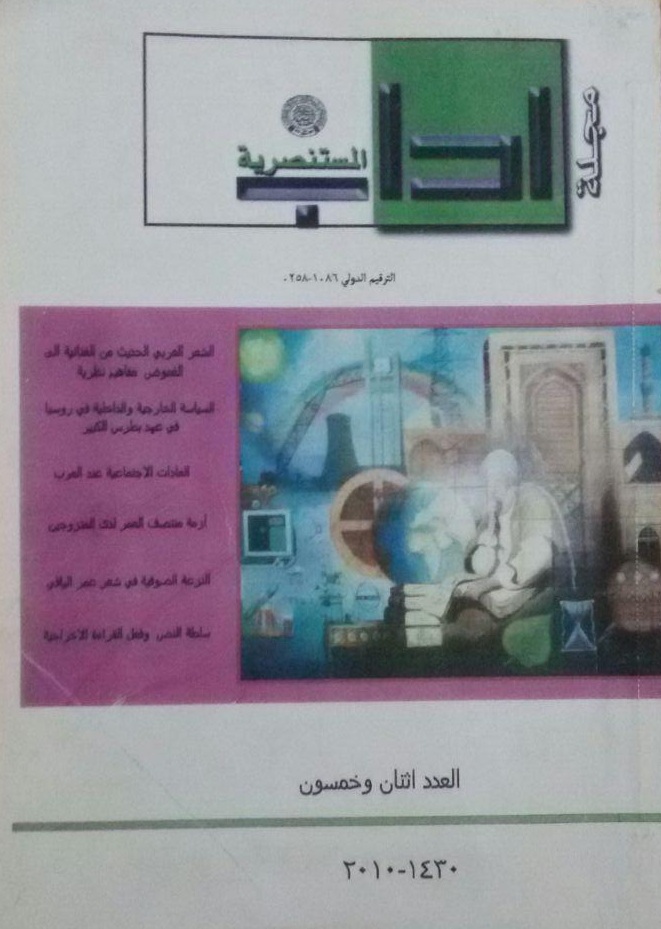 This work is licensed under a Creative Commons Attribution-NonCommercial-NoDerivatives 4.0 International License.
All rights reserved, is not entitled to any person of institution or entity reissue of this book, or part thereof, or transmitted in any form or mode of dodes of transmission of information, whether electronic or mechanical, including photocopying, recording, or storage.and retrieval, without written permission from the rights holders.