Modern poetry at the Syntactical Between rejection and acceptance
Dr.Thamer Nasser Hussein al-Obeidi
Abstract
In the name of God the Merciful We have formed an important basis poetry, and the first pillar in Tqaid grammatical rules after the Book of Allaah and Grammarians me so much attention, and their books that pervaded it, no doubt it is narrated that Ibn Abbas (ra) said: "If you read something from the book God did not Tarafoh, Vatalboh in poetry the Arabs, the Arab poetry Office "(1). The Department of Arabic poetry critics, poets into four layers are: 1 layer poets, ignorant, and they are: those who lived before Islam, and did not Adrickoh, for example but not limited to: measuring legally spilled, Antara, Tarafa, and others. 2 layer veteran poets, they are: ignorance, who knew and Islam, and some of them did it God blessing of Islam, such as: bin Rabia, however, Hassan ibn Thabit, Ka'b ibn Zuhair, and Khansa, and others.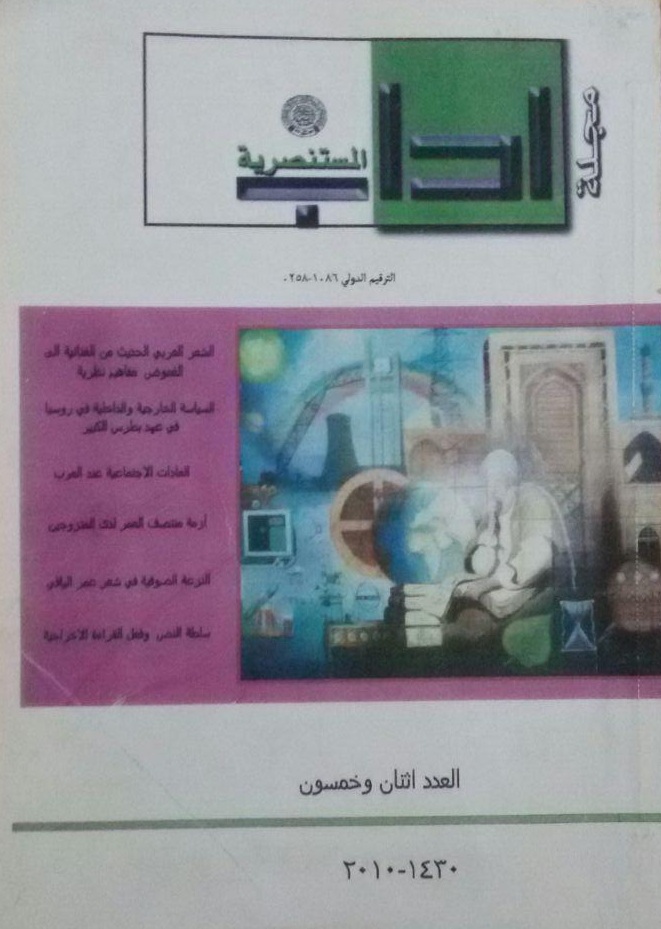 This work is licensed under a Creative Commons Attribution-NonCommercial-NoDerivatives 4.0 International License.
All rights reserved, is not entitled to any person of institution or entity reissue of this book, or part thereof, or transmitted in any form or mode of dodes of transmission of information, whether electronic or mechanical, including photocopying, recording, or storage.and retrieval, without written permission from the rights holders.