((Lata)) wich Similared with (laisa) Establish it and look at its work
Abstract
Textual studies today is one of the most important studies in modern linguistics, after the transformation of matter of interest wholesale to pay attention to the text that is often several sentences, although some researchers saw that short phrases may be full text : (Stop) or (non-smoking) , emerged after the grammatical and linguistic links and graphs in a statement the importance of the text and the compatibility and consistency, appearance and image is not the best of flawed what we will see in this search. And it highlights the importance of linking from several directions:1. The entire text depends on these links to connect its parts to each other.2. it relates more scripts standards text put forward by scientists, it is related with Foundries and knitting, and intentionality and situation.3. is a common theme between science and science as text, because these links are grammatical text links. I liked that I use Quranic representation to clarify some things; so that the text of the Quran is the finest texts, the most harmonious and coherent, you opened on its use. I depend on God and began to research this, I divided in to six sections preceded by an introduction and pave, came first section links the moral, and the second links verbal, and the third was to interpretation, to turn to the fourth, where connectivity tools, to stand at fifth wrote prominent conscience, to stop when the last section about the importance of context in harmony script. As for the most important sources used by it serves me as books; and because most research topics grammatical, nor forget the science books translated text and non-translator, has had a clear impact in the writing of my research. Nor I would argue that I have been given topic right; because the topic is wide and very important, but I shared my pitch may God avails of the submissions, and all the work of the son of Adam marred the shortage, but from God, and I figured I stood at the core of each subject in them, God is reconciling, this what was It is one of the right-Wahhab and what was wrong, it is myself, and Praise be to Allah.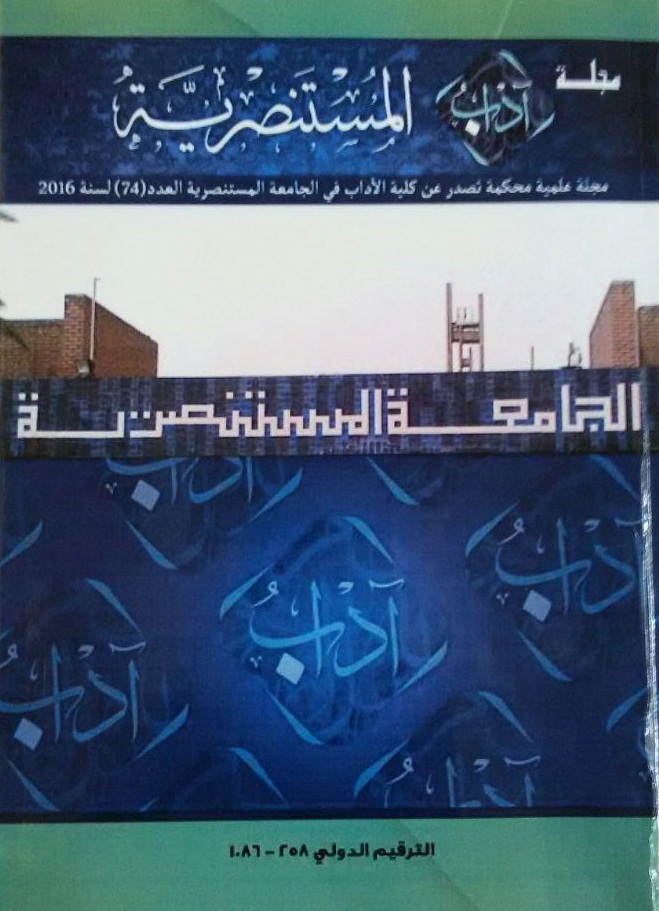 This work is licensed under a Creative Commons Attribution-NonCommercial-NoDerivatives 4.0 International License.
All rights reserved, is not entitled to any person of institution or entity reissue of this book, or part thereof, or transmitted in any form or mode of dodes of transmission of information, whether electronic or mechanical, including photocopying, recording, or storage.and retrieval, without written permission from the rights holders.