Art forms displacement in the work of the painter blasim muhamed gassam
Esam Nadhum Salih Al- Obaydi
Abstract
scientific effort to identify the ranges shift in the imagination of the artist "Balasim Mohammed" and ways to employ them (nominally) through his production artwork, as well as disclosure of the role of the encoding process formal in achieving goals semantic and creative plastic panel. It follows that the researcher collect scientific materials to serve the research topic by three chapters: -chapter one Included the (general framework) which are the contents of the (research problem and its importance and its objectives and its borders and determine the most important terms :-chapter two has dealt with (theoretical framework) as following 1-displacement, Which touched a researcher to the concept of displacement and types and areas of use.2-mental picture, And the researcher dealt with how they made the picture in the imagination of the artist within the sensory visions, with an indication of some of the factors that affect positively or negatively on the intellectual establishment process. 3-art form, that the researcher which shed some light on the concept of the art areas through the selection of the artist's 4- Stylistic painter (Balasim Mohammed). The researcher studies the artist's stylistic, and his handling of the raw material in the mental projections on the imaging surface of the artwork - The third chapter of this research, the researcher specialize each research procedures of the research community and sampling and research methodology and tool and then analyze research and samples three paintings of the artist Muhammad Balasim. The researcher reached to group results by analyzing samples: * Artist on fabricating forms to mock shifts stemming from the revelation perceptions mental energies derived from the culture of the artist and expressive abilities and technical expertise aesthetic*Anyone who looks to the nature of the rhythm (linear and chromatography) the artist in the most research samples, and volatility between cruise and serenity at times, and between intensity and darkness at other times, Finds that behind her motives (psychology) and psychological emotions inherent in the depth of the artist himself.*It was a fine art painting spaces for artists "Balasim Mohammed" (outlet) intellectually and psychologically, he was able to express through about motives and self intellectual stressful* the Artist turned to the deductive search process for potential raw material used in the spaces of his works of art, was an analytically process (regenerative) variety Display formalism and technically.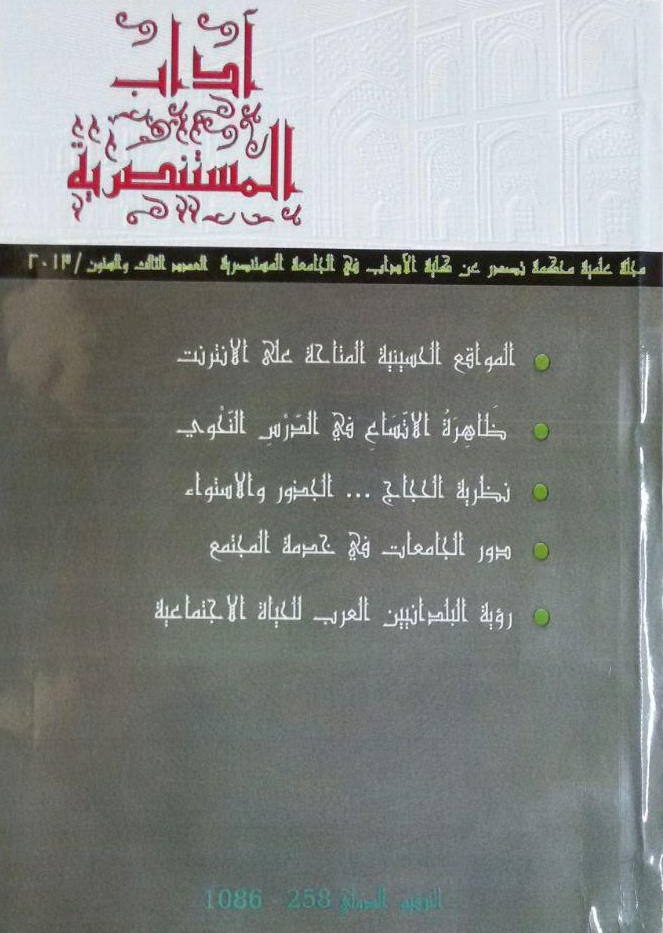 This work is licensed under a Creative Commons Attribution-NonCommercial-NoDerivatives 4.0 International License.
All rights reserved, is not entitled to any person of institution or entity reissue of this book, or part thereof, or transmitted in any form or mode of dodes of transmission of information, whether electronic or mechanical, including photocopying, recording, or storage.and retrieval, without written permission from the rights holders.