Anxiety and Interpretation: A Case of Iraqi Students of Translation
Hashem Elewi Mohammed

Ahmed Qadoury Abed
Abstract
The present study aims at examining the existence of interpretation anxiety as a distinct phenomenon from general foreign language anxiety, and then state levels of anxiety students of translation experience. A null hypothesis that both types of anxiety are similar is suggested and then examined based on the responses of thirty-six Iraqi students of translation to two scales: Horwitz, et al's. FLCSA (1986) , and Chiang's ICAS (2006). It has been found that interpretation anxiety and FL learning anxiety are distinct though related. The results also indicate that there is a positive correlation between the two scales when Pearson moment-product correlation coefficient is used (r=.450, n=33,p<.01).Levels of anxiety (high, medium , and low) are found in both scales; the highest percentage was for medium level (66.67 % and 66.1 % , respectively). 'Fear of negative evaluation' is the most anxious part in both scales. Also, it is found the subjects are less anxious to FLCAS than ICAS. On the basis of the results, pedagogical implications are also introduced.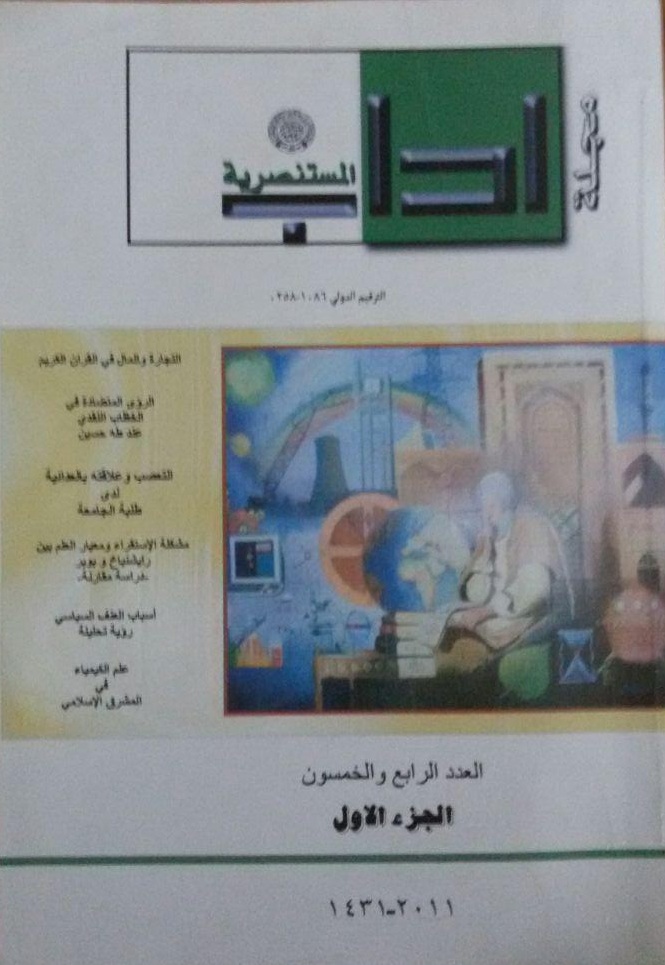 This work is licensed under a Creative Commons Attribution-NonCommercial-NoDerivatives 4.0 International License.
All rights reserved, is not entitled to any person of institution or entity reissue of this book, or part thereof, or transmitted in any form or mode of dodes of transmission of information, whether electronic or mechanical, including photocopying, recording, or storage.and retrieval, without written permission from the rights holders.