Social traditional Arab heritage and its impact in the evolution of contemporary Arab social thought
Abstract
After learning of the ideas and propositions, theories and laws of social science expressed by intellectuals, social workers Arabs during the centuries they have experienced from the tenth century AD and until the fifteenth century AD, we can n devise the very beginning, which later became the foundation stone of sociology classic which rose by Europeans.What brought by social scientists Westerners What is the truth, but an extension of what touched him thinkers social Arabs in the context of theories about the nature of society and the laws of stability and transformation, and what social systems and integration and the relationship between the individual and the community on one hand and between the group and society, on the other and morphology of communities and analyze the elements of the initial , leadership, society and the methodology of the study and research in the social sciences and the role of values ​​in education and behavior.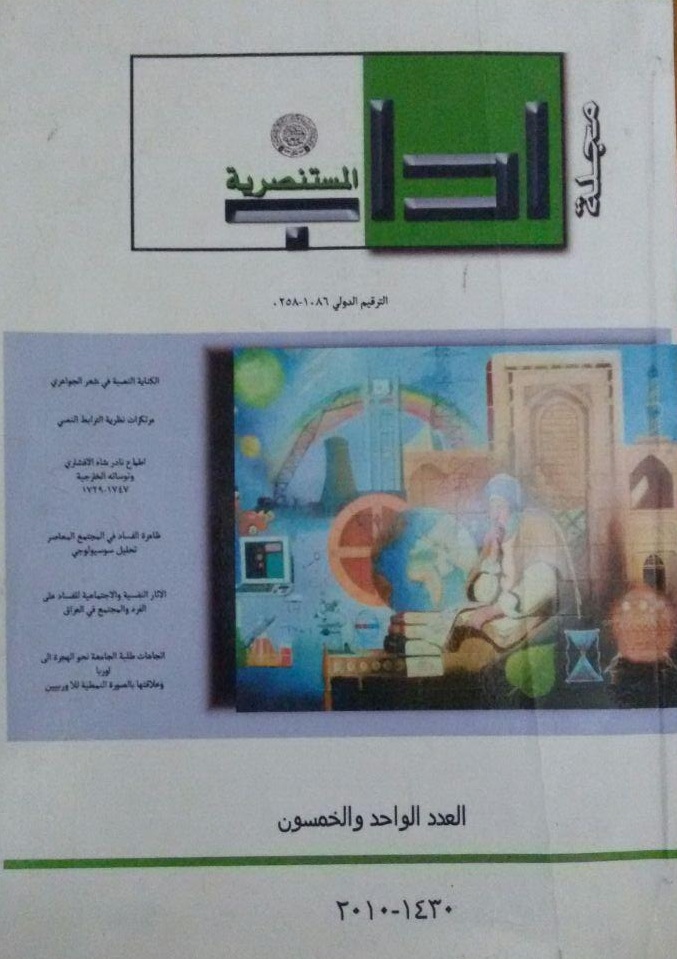 This work is licensed under a Creative Commons Attribution-NonCommercial-NoDerivatives 4.0 International License.
All rights reserved, is not entitled to any person of institution or entity reissue of this book, or part thereof, or transmitted in any form or mode of dodes of transmission of information, whether electronic or mechanical, including photocopying, recording, or storage.and retrieval, without written permission from the rights holders.